Once upon a time, decades ago, there was a church. Not small or large. An in-between church. It was straining within the era in which it existed, seeking to communicate love and Good News as it always had, yet trying to speak it and sing it in a way that was possibly uncomfortable to the silver haired crowd.
"Oh ha!" you say. "Just one congregation? Don't you mean multitudes, plethoras, and myriad congregations?"
Sure, probably. But this is about just one.
Mostly it's about two people sitting in the pews, giving it their best shot every Sunday. Al and Ruth. Members of the over-80 crowd.
From my worship team spot at the front of things looking out into a sea (okay a pond) of faces, I learned it was important to skip along the surface of the ones who projected an image of "I'd rather be anywhere but here" and land on those who beamed a deep-down general satisfaction with their place in the big picture and with what was happening. Al and Ruth were those people. Their countenances communicated an attitude of good will. I'm sure I learned to reflect that back to them when our gazes met. They were teachers to me.
"Love everybody equally," said their faces.
"Give attention during worship."
"Support your leadership as they earnestly are trying their best."
"Be glad, genuinely glad, to come to church."
Whether the gradual shift in worship styles during those days was easy (you know I'm kidding) or difficult (definitely) for these dear people, there they were in the same spot each week. Genuinely glad to be in the house of the Lord and among His people and throwing a little kindhearted facial support towards a young, sensitive newbie up front. Singing as best they could from the words on the wall. Participating. Modeling to the younger ones surrounding them that this was not about them but about giving glory to God and speaking to the hearts of those who do not yet know Him. No. Matter. Whether. We. Sang. Their. Favorite. Stuff. Or. Not.
Oh how it helped me and I wish I could've bravely articulated that to them. We didn't know each other well and that was nearly 30 years ago so I've missed my chance. Plus those were the days of chasing children, one of whom was my darling preschool son who had discovered that pew pencils up both nostrils can get a laugh or two from other kids. I'm tired just thinking about that.
So nowadays, all these decades later when I'm beating myself up about attitude or regretting not having shown better outward support of someone, who do you imagine appears my head? Mmhmm. Al and Ruth. I've summoned up those two names accidentally or on purpose so often it's almost a separate single word in my personal dictionary . . . AlandRuth.
Before I realized it, self talk included it.
"Oh, I should've done better today." And up pops AlandRuth.
"Well, you weren't exactly a Steady Eddy in that interaction, were you?" AlandRuth.
"You're not on the platform. But others are. What do you want them to see?" AlandRuth.
I'm sure A & R would chuckle if they knew. React gently and kindly. And on the way home in their car wonder if I should possibly be referred somewhere for evaluation.
It is good though, to cherish and remember those we look to as life models. They are our examples of how to live in times that are uncomfortable or tumultuous. They keep their heads. They are the ones who communicate by their strong and calm demeanor that they know Peace in the midst of the storm. And as my darling husband says, and they would agree with him, "The only thing that is the end of the world is the end of the world." They also are well practiced in remembering that not everything is about them. I'd certainly rather be alongside octogenarians AlandRuth in a frightening situation than even say, Captain America. It would help a little though if they had that shield thing, but still . . .
Sidenote#1: During the Coronovirus Quarantine of 2020 my husband has me chronologically watching all the Marvel movies so I've got not only Captain America but Thor, Iron Man, Peter Quill, and Groot on the brain bigtime. Please send help.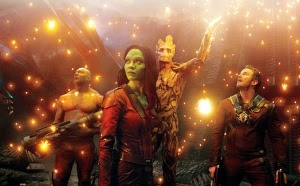 Many years have passed since I was a pastoral spouse newbie. We've served several congregations in the last 25 years and whenever I'm up front I've habitually zeroed in on an AlandRuth or two to cast my gaze upon. Still do. You're out there! I wonder if you know who you are. . .
Here's where I think AlandRuth were very likely coming from in their attitude and demeanor:
1 Corinthians 13.
The "Love" chapter in 1 Corinthians may be familiar to many of you. I hope I don't shock you when I say it's almost deathly familiar to me. It's been the focus of so many sermons and books and wedding ceremonies that rubbing shoulders with it constantly has caused complacency on my part. I must confess to bumping along the top of it for the last few years. Almost yawning.
And that, friends, can actually be one of the delights of scripture. Newness. Without diving into an ill-prepared attempt at preaching (you're welcome), I'll just say that fresh life has been breathed into the 13th chapter of 1 Corinthians on behalf of this old gal. Wait. Old-ish. Still oldish.
Sidenote#2: I'll probably always associate these current days of rediscovering the 13th chapter of 1 Corinthians with the smell of a cow barn because my Key Word Study Bible I got for Christmas is super-powered leather and from the aroma it casts all over one end of the house it must've recently been on four hooves. It's been a joy to dig into the thirteen verses of the thirteenth chapter of Paul's letter to the Corinthians. My cow Bible and I are enjoying a new journey.
One of my life goals in this season is to reflect the heart and attitude of Jesus during whatever the scenario, and to show up and serve like my friends Al and Ruth. Easy or hard. Comfortable or not. First choice or something way, way down the list. Maybe that will include a new type of ministry or I'll keep happily chugging along in the current path . . . sans the "noisy gong or clanging cymbal." Always though rooted in love.
Whatever comes, I hope you can see a countenance worthy of calling myself a follower of Christ and one that gives you peace. If you're on the platform or even across the room, I pledge not to glare. If I do though, please tell me because my face just falls that way sometimes. Ha! No seriously. It does. There's no question though that I'm pretty much always smiling on the inside and often on the outside when I think of my friends, AlandRuth. They have my thanks.
Much love,
MM
************************************************************************
13 If I speak with the tongues of men and of angels, but do not have love, I have become a noisy gong or a clanging cymbal. 2 If I have the gift of prophecy, and know all mysteries and all knowledge; and if I have all faith, so as to remove mountains, but do not have love, I am nothing. 3 And if I give all my possessions to feed the poor, and if I surrender my body to be burned, but do not have love, it profits me nothing.
4 Love is patient, love is kind and is not jealous; love does not brag and is not arrogant, 5 does not act unbecomingly; it does not seek its own, is not provoked, does not take into account a wrong suffered, 6 does not rejoice in unrighteousness, but rejoices with the truth; 7 bears all things, believes all things, hopes all things, endures all things.
8 Love never fails; but if there are gifts of prophecy, they will be done away; if there are tongues, they will cease; if there is knowledge, it will be done away. 9 For we know in part and we prophesy in part; 10 but when the perfect comes, the partial will be done away. 11 When I was a child, I used to speak like a child, think like a child, reason like a child; when I became a man, I did away with childish things. 12 For now we see in a mirror dimly, but then face to face; now I know in part, but then I will know fully just as I also have been fully known. 13 But now faith, hope, love, abide these three; but the greatest of these is love.
1 Corinthians 13 NASB